Hits: 52
Treat your skin to the benefits of 5 anti-aging spa facials. Clinically proven to reduce the appearance of wrinkles in 1 week. UFO™ 3 directly combats the results of skin losing moisture and suppleness as you age, while firming skin with cooling Cryo-therapy.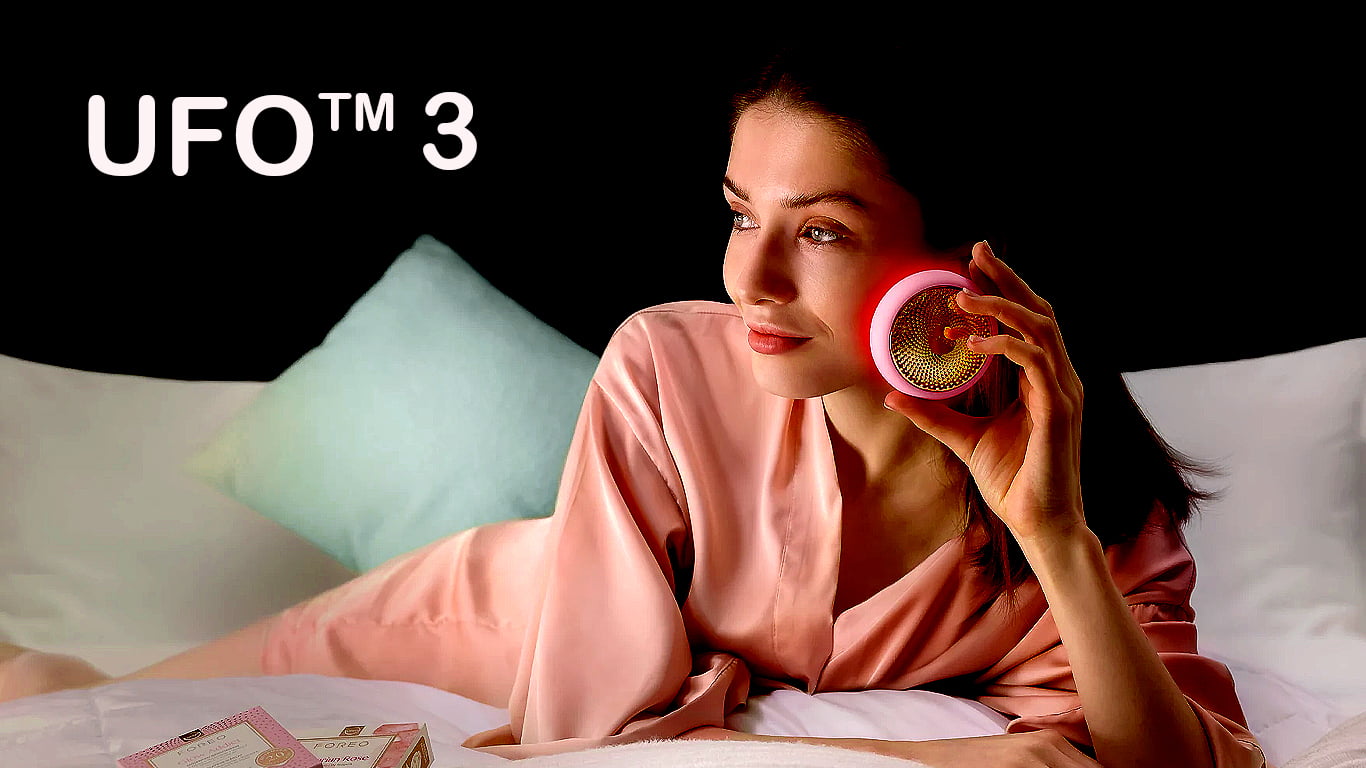 Like an iron for your wrinkles
Unlike traditional moisturizers and masks, UFO™ 3's Hyper-Infusion technology provides deep, long-lasting hydration – which helps to push the active ingredients in your skincare deep into the dermis, where they work best. Making this device an essential to prep yourself for a younger-looking, radiant complexion all day long.
HIGHLIGHTS
Cooling cryo-therapy
Firms and relieves the skin, so you can say goodbye to wrinkles and puffiness – while minimizing pores.
Warming thermo-therapy
Helps the active ingredients from your mask absorb deep into skin, where they work best – for optimal hydration and results.
Revitalizing LED therapy
Offers the full spectrum of wavelengths to refine the complexion in just minutes.
T-Sonic™ massage
Gently relaxes facial muscle tension points and boosts circulation – leaving skin refreshed, with a visibly healthy glow.
UFO™ 3 Hydration Routine UFO™ 3
Push the active ingredients deep within the dermis while significantly increasing moisture in just 2 mins. Experience intense hydration with UFO™ 3 deep facial hydration device & 24 ultra-hydrating, collagen-infused UFO™ activated masks. Get supple, smooth, and radiant skin in no time!
WHAT MAKES IT SPECIAL?
SamClinically proven to increase skin moisture by 126% in 2 mins and be more effective than a sheet mask. Clinically proven to reduce the look of wrinkles in just 1 week. Features a rejuvenating mask treatment , heating, cooling, LED therapy & massage. Deeply nourishes, seals in moisture, and soothes dryness. Protects skin from premature aging, leaving it smoother and firmer.ple content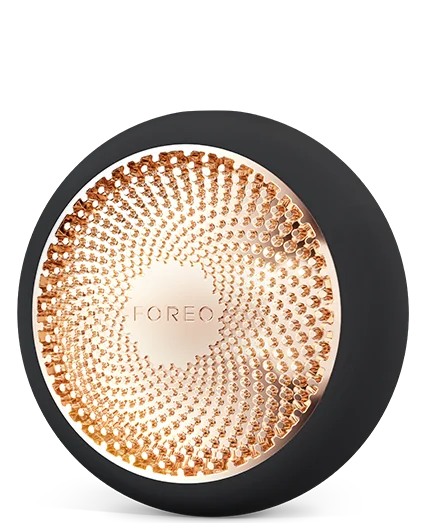 UFO™ 3 Hydration Routine
Bundle contains: UFO™ 3, 6 x H2Overdose Mask, 6 x Youth Junkie Mask, 6 x Manuka Honey Mask and 6 x Acai Berry Mask
$ 359 $ 452,96 save $ 93,96
2 YEAR WARRANTY
Ordering today registers you for full FOREO warranty coverage. This means if you experience issues within 2-year of purchase, FOREO will replace your product free of charge.
LEARN ABOUT THE SCIENCE BEHIND
BEFORE & AFTER
Clinically proven to…
Increase skin moisture by 126% in 2 mins.
Reduce the look of wrinkles in 1 week.
Be more effective than a sheet mask in just 2 mins.
The best way to use mask
More effective than a sheet mask. And 10x faster.
8 pre-set treatments
At the push of a button. Adjust to your preferences via the app.
14 specialized mask treatments
The perfect combo of technologies to compliment the ingredients in your mask.
Smart Swedish design
100% waterproof and ultra-hygienic. Up to 50 mins of use per USB charge.
One Time Investment
TEATURES
OUR RECOMMENDATION
UFO™ Activated Masks
Turn 20-minute treatments into 2-minute treats, with our 3 UFO™ compatible mask collections.

Farm to Face Collection – fresh formulas made with pure, natural ingredients. Advanced Collection – for skincare junkies to tackle any skincare concern. And Daily Duo Collection – essentials for your morning and evening beauty routines.
How To Use
YOU MAY ALSO LIKE
---